Facilities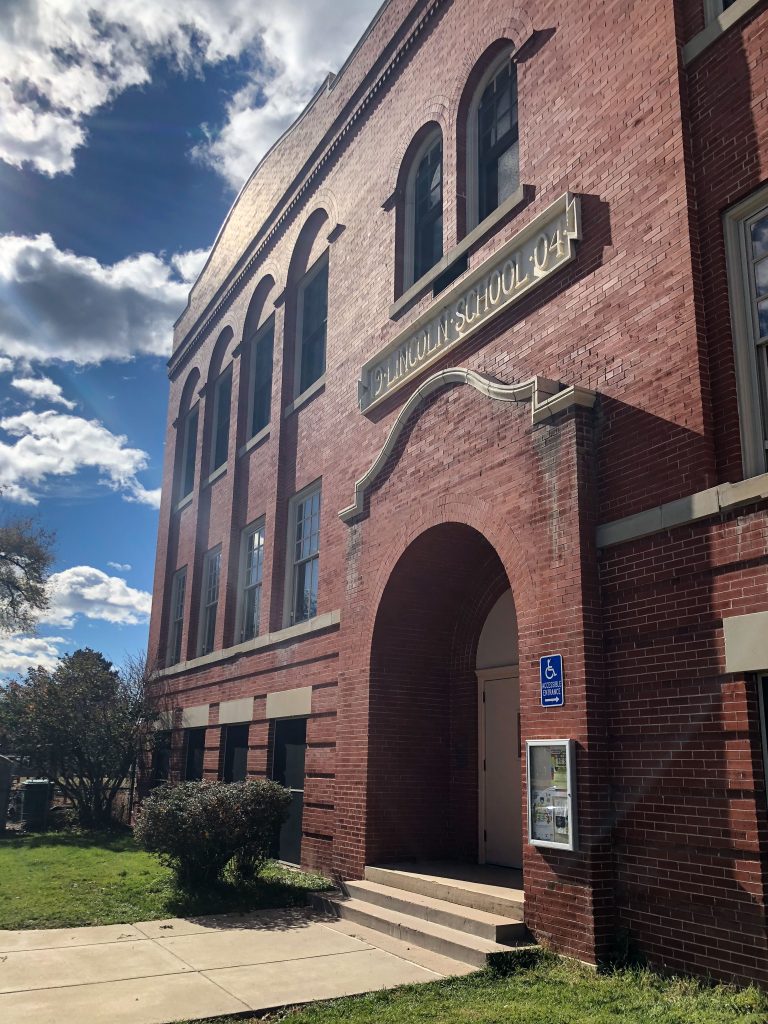 Lincoln Elementary opened its doors in 1891 to children in the West Wash Park and Baker neighborhoods of Denver. Since then, numerous additions and renovations have expanded the building, resulting in beautiful spaces for learning. We invite you to experience for yourself the charm and magic of our building, where students and educators have come together with common purpose for over a century.
Virtual Tour
You can "visit" our classrooms and facilities at the following links:
Lower El Montessori Classroom (third floor)
First Grade Classroom (second floor)
Third Grade Classroom (second floor)
Library
Lincoln's newly renovated library is a beautiful, welcoming space for students to discover books, conduct research and relax. The shelves are filled with classic titles as well as new releases that have been carefully curated by our wonderful library staff.
---
Auditorium
Home to music and drama classes, our historic theatre is one of the original remaining school theatres in Denver. If you attend one of the many student performances, you may notice charming details such as wooden seats in the auditorium that gradually increase in size to accommodate small and large guests.
---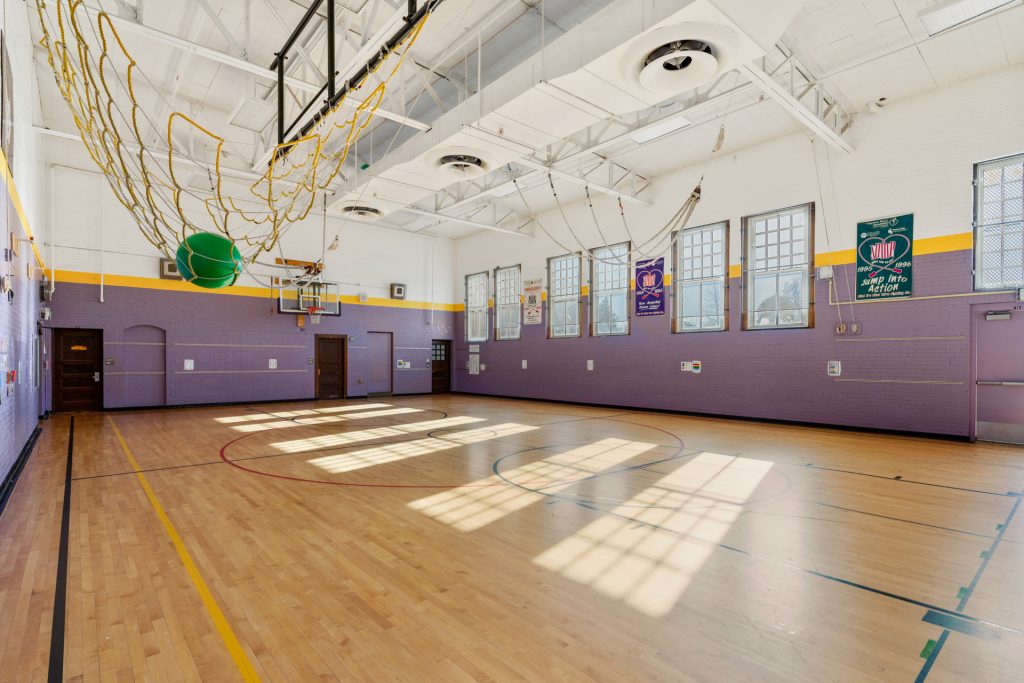 Gymnasium
Physical Education classes take place in the gym. South-facing windows provide a beautiful, warm space for students to exercise and play.
You can explore the gymnasium at this link (you will need to walk through the hallway to reach the gym.)
---
Café
Our lunchroom is a welcoming space with west-facing windows. Classes from both Montessori and Traditional Elementary tracks commingle for lunch, which is available from our beloved cafe staff.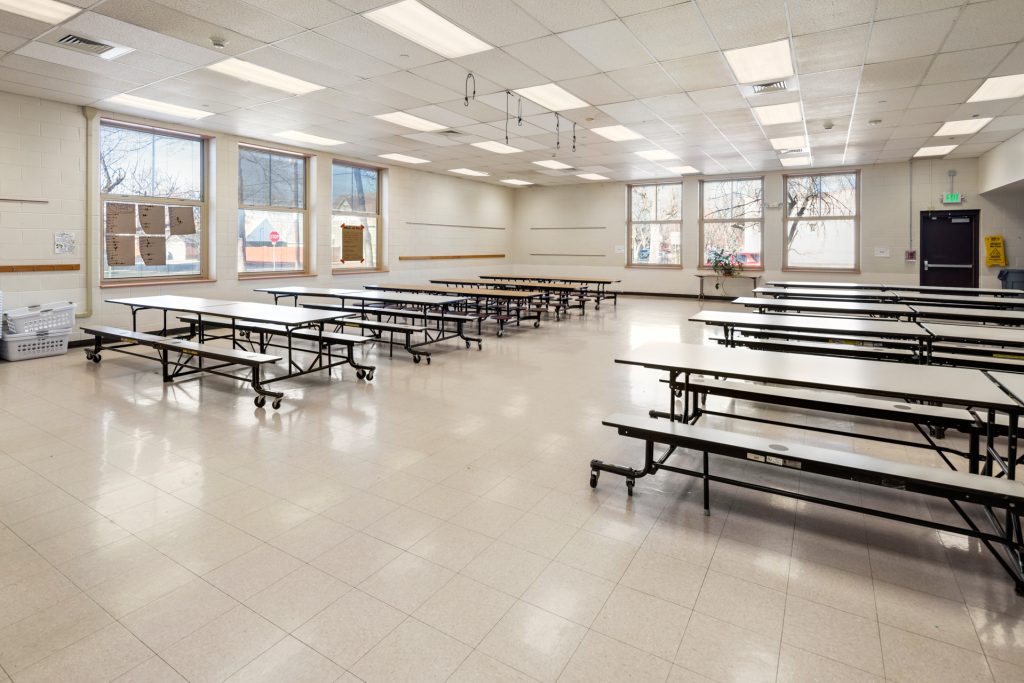 ---
Innovation Lab
The Innovation Lab is dedicated to all things STEAM (Science, Technology, Engineering, Arts and Mathematics), and provides a space for our Gifted and Talented program. Many of our After School Enrichments take place in the Innovation Lab..
---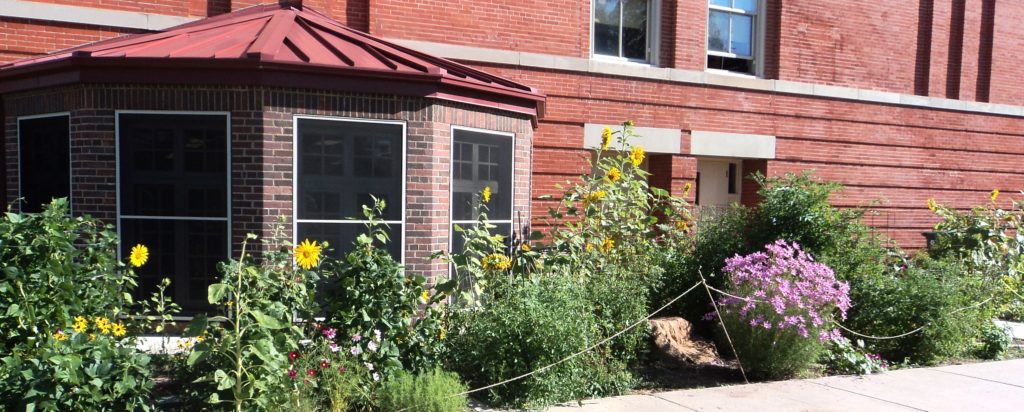 Grateful Garden
A parent volunteer manages and coordinates with staff to involve students in preparing, planting and tending to the school garden.