Registration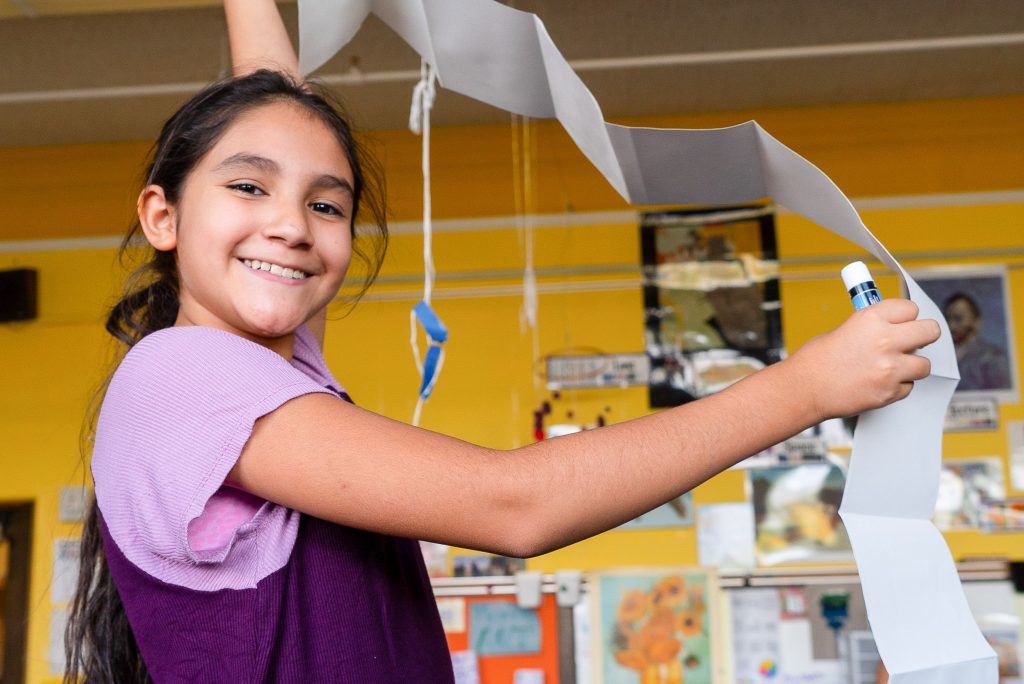 If you need assistance, our front office staff are happy to help and can be reached at 720-424-5990 or Kimberlie Gonzales.
School Choice for Returning Families
Returning families of ECE4-4th graders will automatically be re-enrolled at Lincoln. Families of current ECE3 and 5th graders need to fill out SchoolChoice. Once confirmed, all returning families will need to complete the registration steps below.
Montessori 5th Grade: Select "Lincoln Montessori 6th Grade" as your first choice.
Registration for New and Returning Families
Registration enables DPS and Lincoln to track enrollment and confirm financial, medical and personal information for our families. All families, new and returning, need to complete Registration before the beginning of each school year.
New Families: once Lincoln has been confirmed as your child's school through the SchoolChoice process, you will need to complete the registration steps below.
Families New to the Neighborhood
If you've just moved into the neighborhood or did not complete a SchoolChoice application, please call us at 720-424-5990 or visit DPS's enrollment website.
To Register, please complete the following:
STEP 1: Online Registration and Immunization

Register and Verify Information

Each year new and returning families need to register their child through their Parent Portal account. After logging in, click on See All Apps, then Online Registration. If you completed this step earlier in the summer, you do not need to do it again.

Immunization Records

Please upload your child's immunization record or waiver when prompted during the Online Registration process. New students MUST submit an immunization record before they begin school. If you are unable to upload your child's immunization record during Online Registration, please call us to coordinate an alternate submission method.

Helpful Registration Tips

Online registration is not mobile-friendly. Please use a computer or call us if you need a paper form.
Only the primary parent/guardian registered in your student's school record can complete online registration.
To create a Parent Portal account, use this guide.
To recover your Parent Portal username, click here. To recover your Parent Portal password, click here.

Need More Assistance? We are always happy to help: please ring our office during school hours: 720-424-5990
STEP 2: Meal Benefits Application

The DPS Meal Benefits Application is used to determine if your child is eligible for free or reduced-price school meals. It also helps our school receive state funding dollars for each of our students. Therefore, we request that all families complete a Meal Benefits Application. Families who do not wish to utilize free and reduced-price meal benefits may complete a waiver on the first page of the application.

The DPS Meal Benefits Application can be found here. You will need your student's DPS ID Number and your SNAP number (if you have one) to complete this application. Please call our office if you need assistance 720-424-5990

Helpful Tips

The Meal Benefits Application is not used to sign up for school meals — all DPS students are able to eat breakfast and lunch at school without completing an application.
During the 2021-2022 school year, all students may eat free breakfast and lunch at their school. We still request that all families complete a Meal Benefits Application.

Need More Assistance?
STEP 3: Option for Additional Childcare and Enrichments

If you are looking for childcare before and/or after school, visit the Discovery Link website to learn about and register for our program (offered 6:30am-6:00pm).

Lincoln offers a variety of after-school enrichments, which run for 45min-1hr after school. Offerings change each year and enrollment windows vary. Check out our current enrichment offerings here.
STEP 4: Lincoln's Registration Checklist

Please review our school-specific information below.

If you have questions or need assistance in any way, please feel free to reach out to our administration at 720-424-5990 or email our communications team at lincoln.lynx.office@gmail.com
STEP 5: ECE Registration Forms

ECE-4 families are required by the Colorado Department of Education to complete additional registration forms befoECE families are required by the Colorado Department of Education to complete additional registration forms before their child can begin school. This is only for families with ECE students: skip this step if you do not have a child in ECE3 or ECE4.

Where to get ECE Registration forms:

When DPS updates ECE forms (usually in June or July) you can find them here. Scroll down the page and, on the right side, you'll see "ECE Parent Forms" with the upcoming year.
You will also receive these ECE forms from your child's teacher before the beginning of school.
Forms may be submitted to your child's teacher or the front office – via hard copy or email – and must be received before your ECE student attends school.
If you need help filling out or obtaining any forms, please stop by the Main Office or give us a ring.

Filling out the forms

Be sure to fill out and return the following:

Preschool Child Interest Survey (pages 4-6)
DPS Early Childhood Family Survey (pages 7-8)
Parent/Guardian Information & Permissions (pages 9-15)
Immunization records received from your child's doctor (we apologize for the redundancy with Registration, but this is required for compliance with District ECE laws)

Note that health forms must be signed by your child's doctor and submitted within 30 days of the start of school, so please plan ahead!

Forms may be submitted to your child's teacher or the front office via hard copy or email.
ECE Tuition

Unlike elementary, our ECE preschool program is tuition-based. Rates are calculated on a sliding scale which means that, depending upon the circumstances, families could pay less or even nothing for preschool at Lincoln. To estimate the cost of ECE in advance, visit the DPS Tuition Rates and Assistance website. Based on their income, some families may also receive childcare discounts. Understanding these benefits can sometimes be tricky – please get in touch with the front office if you need help navigating tuition. We are always here to support our families.
School Supplies

Classroom supplies will be purchased by parents collectively in the 2023-2024 school year, but your child's teacher will let you know if something personal needs to be purchased in advance. More details to come!