Inclement Weather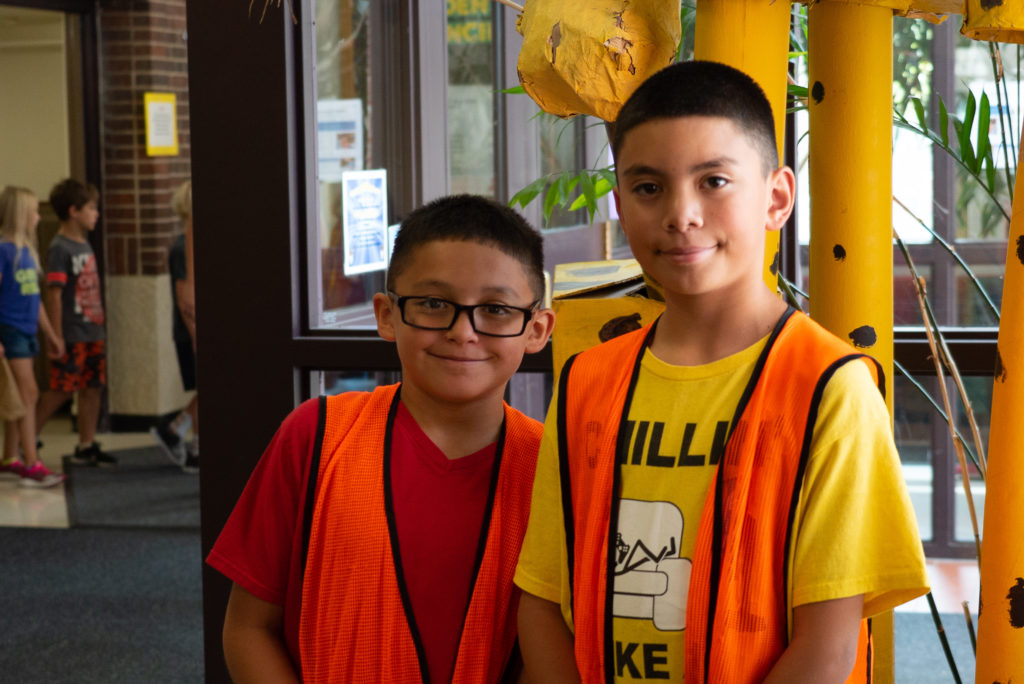 DPS is committed to informing families about school closures or delays as early as possible – with the goal to make the call by 5 a.m.
The decision to delay or close school will be made by the superintendent. That decision is based on expected accumulation of snow, the size of the storm and its duration.
The superintendent, transportation director and other district officials assess local & national weather projections and an independent weather service. Leaders also confer with City of Denver plowing schedules, CDOT and neighboring school districts before making the call.
When inclement weather reaches the metro area, members of the DPS Department of Safety and Facility Management teams visit sites checking on the impact of the weather in and around our schools. That information is shared with DPS leadership and is used in the decision-making process.
If DPS schools are on a Weather Delay Schedule:
Morning school buses will run on a delayed schedule and begin pick-ups at bus stops two hours later than the normal pick-up time. (Example: If your morning school bus pick-up time is 7:55 a.m., your bus will pick up at 8:55 a.m.)

Students walking, biking, carpooling or taking RTD are encouraged to leave home two hours later than they would normally leave for school. (Example: If students leave home at 7:45 a.m. for school, they would now depart at 9:45 a.m. to arrive to school on time)

ECE and kindergarten: Morning (AM) kindergarten will not be canceled. They will run in accordance with the delay. Afternoon (PM) preschool students will attend school and have bus service on their normal schedule.

Breakfast will still be served to students as they arrive to school.
What this means for students at Lincoln:
Students and staff should not report to work until two hours after their regular starting time. School will not start until 10:50am when there is a weather delay. If you are unable to arrange for childcare when school is running on a delayed schedule, please contact Ms. Emily, emily_clark@dpsk12.org.
If DPS schools remain open during severe weather:
The district will monitor the weather throughout the day to ensure student safety.

The required transportation will be provided. However, services may be modified to ensure bus driver and student safety.

Traffic conditions may require students to spend additional time in route to school, special activities, programs or at home.

If severe weather begins during the school day, a decision may be made regarding early dismissal.

Bus routes will run in the same order as normally followed in the afternoon. Depending on conditions, arrival times at home may vary.

After-school activities (athletic events, enrichment programs, etc.) may be modified or canceled as a result of the weather conditions.
If DPS schools are closed due to severe weather:
Transportation will not run any buses.

All after-school activities, which include middle and high school sports, are canceled and transportation will not be provided for these activities.

Please make the necessary plans for the care of your student in the event that school is canceled.
If school buildings need to be closed for more than one day, the second snow day (and beyond) will be asynchronous learning days. More information will come from your child's teacher on what to expect for asynchronous learning.
How you will be informed:
DPS announces closures or delays via the following communications tools:
Automated calls and emails – Families who provide phone numbers or email addresses to schools will receive a phone call and/or an email announcing any closure or delay due to inclement weather.
Bus Bulletin, DPS' new tool automatically informing parents of any school bus delays. Learn more or sign up here.
News media – DPS immediately notifies news media for inclusion on their weather closing or delays lists.
DPS homepage – Closures and delays are announced via a red "alert" banner across the top of the district homepage at www.dpsk12.org.
DPS social media – Announcements to close or delay school will quickly be posted to Facebook @Denver Public Schools and Twitter @DPSNewsNow.
District closure/delay hotline – A message announcing the closure or delay will be left on the school district's closure hotline at 720-423-3200, as well on the DPS Transportation Services hotline at 720-423-4600.